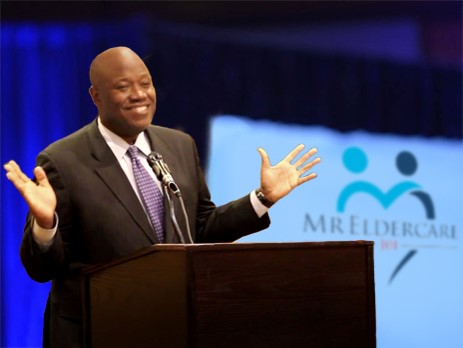 Derrick Y. McDaniel "Mr. Eldercare 101", is a nationally recognized Eldercare expert, published author, professional speaker, consultant to organizations, and CEO of Mr. Eldercare 101 Enterprises Inc. a nationally recognized EDUCATION & TRAINING company providing services to both individual and corporate clients. 
"Mr. Eldercare 101 authored the critically acclaimed book: Eldercare, The Essential Guide To Caring For Your Loved One And Yourself http://bit.ly/EldercareGuideBook, and he regularly publishes articles in national publications like Huffington Post, Black Enterprise, Ebony, and many others.
By educating and training people who care for their aging loved ones Mr. McDaniel helps both the individual employee and the overall organization avoid many of the work-related issues associated with "eldercare challenges" (productivity declines, absenteeism, increased healthcare expenses, recruitment & retention challenges etc.).   
Email: [email protected]
Website: www.MrEldercare101.com
Eldercare Education Center: https://EldercareEducationCenter.com