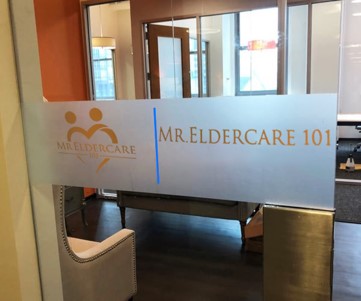 At Mr. Eldercare 101 we know the benefits and challenges of providing care to aging loved ones.  We know it because we're current and former caregivers.  We know that while every situation is unique, there are also many things all caregivers have in common.  For example, while every caregiver's journey is unique to them; the feeling of being unprepared and alone/isolated is almost universal.  We also know the single most common request of ALL CAREGIVERS is the request for more eldercare related information.  In fact, at 84%, the "request for more information" is the single most common request made by caregivers.  
At Mr. Eldercare 101 we provide the requested information that answers caregivers questions.  We can do this because we've been where they are.  We have been, and are caregivers to aging family members.   We can anticipate their unasked questions because we've already asked them ourselves-and   now we have the answers.  We add value because we understand BOTH perspectives.   
Maybe most importantly, we know that caregiver challenges are multi-faceted and fall into four (4) broad categories.  They are: health (physical & mental); career; financial; and managing other relationships.  Mr. Eldercare 101 presentations, programs and educational materials provide solutions to the challenges in all four (4) groups.  By addressing each category individually and collectively we care for the "whole" caregiver.  Said a different way, by creating actionable solutions that recognize the multi-faceted challenges of caring for aging adults, we focus on the things that help caregivers live and improve their overall well-being.  In short, our approach emphasizing comprehensive "caring for the caregiver" is really "ELDERCARE WELLNESS" for caregivers. 
At Mr. Eldercare 101 we "Care For The Caregivers" by providing accurate and actionable information to caregivers when they need it; where they need it; and how they need it.  Our live presentations (Keynotes, Seminars, and Workshops) are supplemented by our online educational programs (self-pacing classes and on-demand videos) – which are accessible 24 x7 via the internet and mobile devices.  
Please check out our Free PREVIEW CLASSES at www.Eldercare Education Center.com  (ON SCREEN – www.EldercareEducationCenter.com) and good luck on your caregiving journeys.